Science
Health alert: they withdraw this popular drug and ask to avoid its use
The Spanish Agency for Medicines and Health Products (AEMPS) has ordered the immediate withdrawal of a well-known drug used in cancer treatments. It is the drug Methotrexate Wyeth 1g solution for injection, an injectable solution medication manufactured by Haupt Pharma Wolfratshausen GMBH and distributed by the company Wyeth Farma.
Withdrawal of this drug occurs after defects have been detected in its manufacturing process. The AEMPS describes that this error corresponds to a result out of specifications in the appearance test at 24 months in batch CD65. This drug has obtained a classification of level 3 defects, according to this body that depends on the Ministry of Health.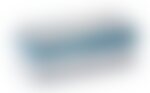 Medicine withdrawn by Health .
The AEMPS orders that all units of the affected lot of this drug be withdrawn from the market, without exception. The objective is to return them to the laboratory following the usual channels and for the Autonomous Communities to be in charge of certifying that the process is carried out properly.
Methotrexate
Methotrexate Wyeth is an antimetabolite drug commonly used in chemotherapy processes, since it prevents cell division, preventing the growth of certain tumors. The drug is indicated for the treatment of some cancers such as gestational trophoblastic neoplasia (choriocarcinoma), a tumor that is directly associated with pregnancy.
The consumption of this drug can also cause side effects in patients, although not everyone gets them. Possible problems include: trouble breathing, blood when you spit or cough, severe peeling or blistering of the skin, bleeding and bruising, nausea, diarrhea, abdominal discomfort, sores, black stools, blood in urine or stools, fever, red pinpoint skin, yellowing of the skin (jaundice), painful urination, seizures (convulsions), loss of consciousness, blurred vision or severe tiredness.